Place of Birth

Little Rock, Arkansas

Place of Death

McRae, Arkansas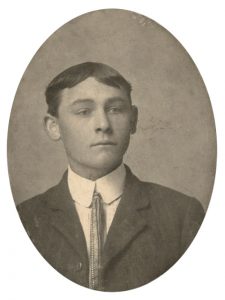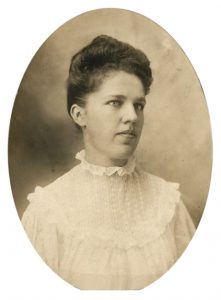 Arthur Smith Claiborne Jr. (called "Arthur") was born on 26 March 1885. Twenty-four years later on 27 October 1909 he married Minnie King (born 12 January 1889). Minnie taught second grade in Little Rock, Arkansas and planned to retire in 1960 after 45 years of teaching.1Claybourn, The Claybourn Family. The couple lived in McRae, Arkansas. In the 1950s they sold 200 acres of White County land, but still retained 60 acres on which they raised strawberries, cotton, and a few cattle. Allegedly, Arthur initially cleared the land by hand with an ax and saw and built a house on it.2Email from Dr. Nancy Claiborne to Joshua Andrew Claybourn, March 2007.
Arthur's son Harry was known for telling a story about Arthur standing up to the Klu Klux Klan ("KKK"). Harry said the KKK's grand wizard criticized his father for being the only white farmer in the valley who was not a member of the organization, to which Arthur responded, "I won't join any organization whose members need to wear hoods over their faces."3Ed Koch, "Claiborne leaves legacy of independence," Las Vegas Sun, 21 January 2004. Days later he saved an immigrant farmer from a lynching. He put the man and his family up in his house, then went to the man's farm armed with a shotgun, where he sat and waited. When the KKK rode in that night, Arthur stopped them at gunpoint and fired a round of buckshot into one of the nightriders who had bolted toward the barn with a lit torch, knocking him from his horse. "Never again was a man lynched by the KKK in his community because they knew they would have to answer to [Arthur] Claiborne."4Ibid.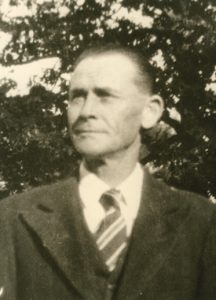 Victor Claybourn and Harriette Threlkeld visited Arthur one evening in McRae in October 1959. It was, as far as was known, the only contact between the Illinois and Arkansas branches of the family in 93 years. They said they were cordially received and noted Arthur's physical resemblance to other members of the clan. He had just completed and moved into a beautiful brick home with large oak trees in front, built on the spot where about 30 years ago his home burned (after which he moved to the farm) and with it a trunk of his father's containing family records.
Arthur died on 13 April 1962 and Minnie followed years later on 11 July 1984 at the ripe old age of 94. Arthur and Minnie's children are as follows:
Descendants
Mildred Kathlyen Claiborne was born on 19 July 1910 and died on 2 August 1925 at the age of 15 in an automobile accident.
Walter Warren Claiborne ("Buster") was born on 8 January 1913. He married Pauline Gage and lived on his father's farm, two miles from McRae. Walter died on 4 December 1974. He and Pauline had two children:

Mary Lynn Claiborne was born on 9 March 1937 and worked for a time as the Recorder/Treasurer for city of McRae, Arkansas.
Odis Glen "Bud" Claiborne was born on 28 June 1940 in White County, Arkansas. He was a graduate of McRae High School and attended Arkansas State University. He worked for Danco Construction in North Little Rock for over forty-six years and was well known and highly respected in the utility construction business. He was an avid hunter and fisherman and one of his greatest joys was teaching his grandsons how "to catch the Big One." Bud died on 2 December 2010 in White County and was survived by his wife Vivian.

Harry Eugene Claiborne (2 July 1917 – 19 January 2004): Click name for separate biographical sketch.
Footnotes
1

Claybourn, The Claybourn Family.

2

Email from Dr. Nancy Claiborne to Joshua Andrew Claybourn, March 2007.

3

Ed Koch, "Claiborne leaves legacy of independence," Las Vegas Sun, 21 January 2004.

4

Ibid.