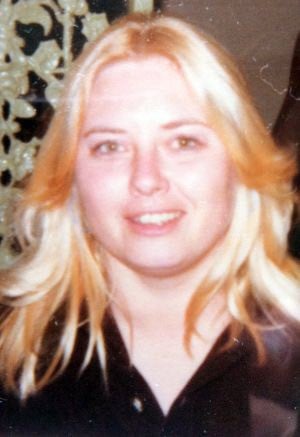 Beverly Kay Claybourn, the wife of Jon Norfleet Claybourn, Jr., passed away peacefully in her sleep in the early morning hours of Thursday, November 1, 2012 at her home in Bay City, Texas. Beverly's husband Jon was the grandson of Guy Raymond Claybourn (1897 – 1963).
Beverly was an accomplished athlete who set records and won numerous awards while competitively swimming in the Gulf Coast Aquatic Association. She was a certified Red Cross lifeguard and water safety instructor, as well as an adult handicapped swimming teacher. She was elected as a cheerleader at Bay City Junior High School while still attending Holy Cross Catholic School in the eight grade. She was UIL state diving champion when she was 14. The softball team she played second base for, the "Sparks", won the national championship in the 60's. Her photograph made the cover of Cover Girl magazine when she was 16. She was Sophomore Sweetheart in high school. She went to school in Mexico and became fluent in Spanish.
Beverly was a constant fixture in the concession stand at the Bay City High School baseball field for both high school and Babe Ruth baseball. She and her husband sponsored an adult Co-Ed softball team, The Odd Couples, in the Bay City Parks and Recreation League. Bev and Jody also took numerous long vacations driving and saw many sights around the country. She greatly enjoyed country dancing with her husband and friends. She volunteered with the Women's Crisis Center. She supported paralyzed veterans and American Indian Charities. She loved to work in the yard tending her plants, trees, and roses. She most of all loved to get together with family at anytime although the holidays were special, and was well-known for always remembering everyone's birthdays and anniversaries. She was loved by everyone who knew her.